Did you notice it was some kind of dog-related holiday this week? Susan G. Komen For The Cure did. This is from their Twitter feed.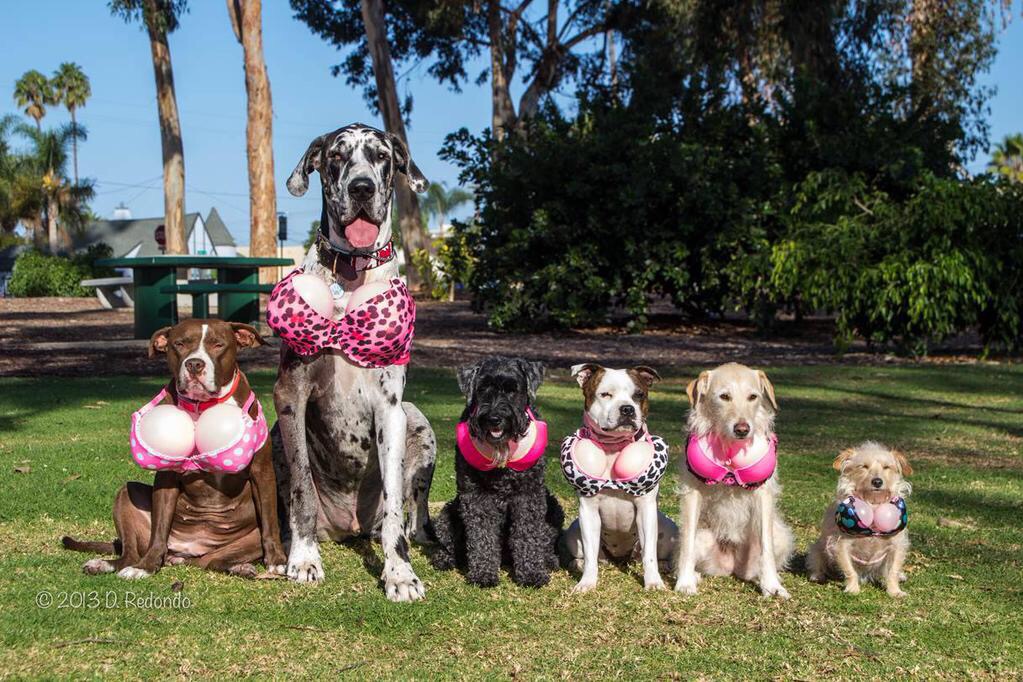 Know what I was doing on that dog day? This.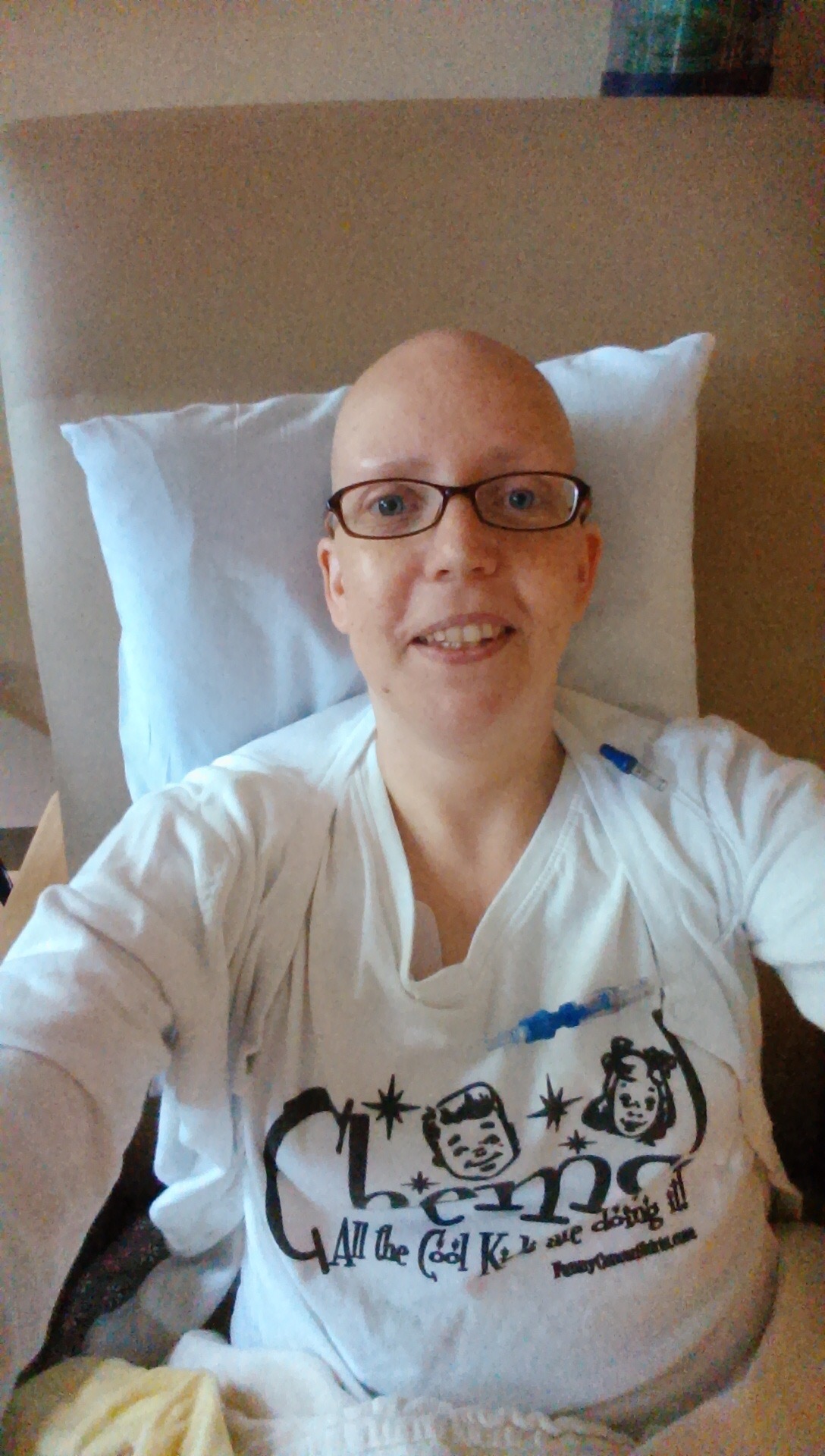 Here's another one from the Komen twitter feed earlier this year.

Round about that time I was looking something like this, on my way to a blood transfusion.

Check it, I still I had eyebrows then! Ah, memories.
Here's the thing, y'all: breast cancer is not some sorority where the treatment is the hazing and once it's done, it's all a party with giant bras and fake boobs on dogs. Cancer is a shitshow that leaves lasting scars. One of my closest friends had stage I breast cancer, and she'd be the first to tell you that although chemo and radiation are over, she's not done with cancer. She lives with the scars and the pills and the emotional damage every day. And for those of us who are stage IV, the hazing of treatment only ends when we die. We never get to join the sorority.
All this pink shit, the bras and the feather boas? They trivialize a deadly disease. They make sport of our deaths. Actually, what they do is erase our deaths. Because if those dogs are what breast cancer is about, where do I fit into the picture, with my one breast? I'm being tortured so I can buy a little extra time with my kids before I leave them motherless. And I WILL leave them motherless, no matter how many dogs get put into bras. No amount of awareness will save my life.
The next time you see one of these things, I'd like you to register your dislike with the organization sharing it. And while you're at it, demand that they spend more money on research, which is the only thing that will save my life and the lives of the other 150,000 Americans living with metastatic breast cancer.